Nutrilab
Oleia Oil 50ml
Regular price
₱375.00
₱375.00
OLEIA Topical Oil helps remove symptoms of pain, redness and swelling, fast. OLEIA Oil deeply penetrates the skin and helps control inflammation. Oleia Oil's natural components allow easier skin penetration bringing anti-inflammatory fatty acids at the cellular level. The anti inflammatory fatty acids serve as raw materials for the cells to effect natural healing, recovery and regeneration. Thus, swelling is controlled, pain is relieved and flexibility restored.
OLEIA Topical Oil is an anti inflammatory, natural pain reliever.  It contains olive oil, moringa oil, virgin coconut oil, pomegranate seed oil and other premium oils, synergistically formulated by a Biochemist to allow fast transdermal delivery of anti-inflammatory nutrients to the blood vessels and tissues of the body, thus helping the affected cells to heal and regenerate properly.

Oleia Topical Oil is recommended help for the following conditions:
back pain, neck pain, knee pain
frozen shoulder
rashes, skin allergy, acne, scabies
bumps, bruise, insect bites
migraine, headache, stress
dysmenorrhea
tendonitis, sprain
dermatitis, eczema
hemorrhoids
psoriasis
pain associated with stroke, cancer
Apply 5ml of Oleia Oil on painful, inflamed or irritated body part 3x to 5x a day and see how redness, swelling and itchiness go away in no time. For muscle pain, joint pain & body pains, users experience relief from 7 to 15 days. For severe & chronic pain, it may take more than 15 days for healing to take effect.
Variants:
Oleia Oil Lavender
Natural anti-inflammatory oil, enhanced with lavender essential oil, a soothing and relaxing oil which is known to help reduce mental stress and aid in treating insomnia. Lavender oil is widely used for various respiratory problems including throat infection, cough, cold, asthma, sinus congestion, bronchitis, whooping cough, laryngitis, and tonsillitis. It is used to treat various skin disorders such as acne, wrinkles, psoriasis and other inflammatory conditions.
Oleia Oil Chamomile
Natural anti-inflammatory oil, enhanced with chamomile essential oil. Mild and gentle, yet soothing and relaxing. Safe for babies' sensitive skin. Best for skin irritation, insect bites, tummy aches.
Oleia Oil Peppermint
Natural anti-inflammatory oil, enhanced with peppermint essential oil. Peppermint essential oil is a very effective natural painkiller and muscle relaxant. It is especially helpful in soothing aching back, sore muscles, and melting away tension headache. A study shows that peppermint oil applied topically has pain relief benefits associated with Fibromyalgia and Myofascial Pain Syndrome. Because of peppermint oil's cooling effects, it is an excellent natural treatment to bring down fever especially in children. Simply rub Oleia Oil Peppermint on child's neck and on the bottom of their feet to help stabilize fever.
Oleia Oil Frankincense
Natural anti-inflammatory oil, enhanced with frankincense essential oil. Frankincense oil can help reduce the appearance of dark spots caused from acne blemishes/stretch marks/surgery scars. It prevents wrinkles and even helps lift and tighten skin to naturally slow signs of aging. Apply Oleia Oil Frankincense anywhere where the skin becomes saggy, such as the abdomen, jowls or under the eyes. Frankincense oil has been shown to help fight cells of specific types of cancer. A 2012 study even found that a chemical compound found in frankincense called AKBA is successful at killing cancer cells that have become resistant to chemotherapy.
Oleia Oil Unscented
Natural anti-inflammatory oil without any scent. Recommended for babies with super sensitive skin and pregnant women.
---
More from this collection
Customer Reviews
08/09/2020
Cristina C.
Philippines
07/23/2020
Elviza W.
Philippines
Oleia our miracle oil
Oleia products are of really great help for my whole family. Every variety has its own benefits, it heals my son's rashes, my mother's hip pain, my sister's dizziness, headaches, itchiness, and it can really help us all to sleep soundly. It can make us feel relaxed and calm. I really really love these products! ❤️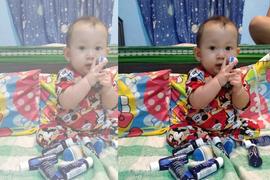 08/05/2020
gracefield-farmacy
Thank you for you kind words about Oleia Oil. May you and your family be blessed with good health and divine protection.
Oleia has helped me in so many ways
Oleia has been my companion wherever I go for 10 yrs already. It has helped me in so many ways. 1. I got cut with a knife and another one with a wire. The bleeding stopped by constant application of Olea Oil. 2. I was in the mall when suddenly I stop walking as I felt a severe pain at my big toe...so painful that I have to pause for a while. I took my oleia and apply an enormous amount at the painful area and massage..then after a few minutes the pain subside little by little until I can walk again without the pain. 3. Also a 1st aid for High Blood. Whenever I felt my neck so heavy I rub an enormous amount of Oleia at my neck area, it helps to ease the heaviness. 4. For headache....a very good instant relief for me. 5. For Sinusitis. 6. For body pains 7. For dysmenorrhea. 8. For muscle cramps. 9. For singaw or sore in the mouth. Apply at the opposite side where the sore is..it helps a lot. 10. The best oil for me to fall into deep sleep. I don't know why every time I apply Oleia in any part of my body I fall asleep soundly. 11. A good aid for mild arthritis. Apply in any painful area it will help lessen the pain.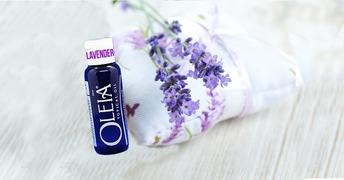 The best!
With More than 10 years of usage, The best!
Oleia for frozen shoulder
My family uses Oleia Oil as first aid, every time we're not feeling well.. For frozen shoulder, back pain, headache, "pigsa"(yes its helps), leg cramps, hemorrhoids, cleaning the ears and nostrils ,etc... Also , we use Oleia Oil in our weekly body massage... Thank you very much.. Oleia!