Nutrilab
Oleia Oil 100ml Buy2 Get1 Free: My Own Variants
Regular price
₱1,350.00
Sale price
₱2,025.00
After placing your order, Message Us for your Preferred Variants.

OLEIA Topical Oil helps remove symptoms of pain, redness and swelling, fast. OLEIA Oil deeply penetrates the skin and helps control inflammation. Oleia Oil's natural components allow easier skin penetration bringing anti-inflammatory fatty acids at the cellular level. The anti inflammatory fatty acids serve as raw materials for the cells to effect natural healing, recovery and regeneration. Thus, swelling is controlled, pain is relieved and flexibility restored.
OLEIA Topical Oil is an anti inflammatory, natural pain reliever.  It contains olive oil, moringa oil, virgin coconut oil, pomegranate seed oil and other premium oils, synergistically formulated by a Biochemist to allow fast transdermal delivery of anti-inflammatory nutrients to the blood vessels and tissues of the body, thus helping the affected cells to heal and regenerate properly.

Oleia Topical Oil is recommended help for the following conditions:
back pain, neck pain, knee pain
frozen shoulder
rashes, skin allergy, acne, scabies
bumps, bruise, insect bites
migraine, headache, stress
dysmenorrhea
tendonitis, sprain
dermatitis, eczema
hemorrhoids
psoriasis
pain associated with stroke, cancer
Apply 5ml of Oleia Oil on painful, inflamed or irritated body part 3x to 5x a day and see how redness, swelling and itchiness go away in no time. For muscle pain, joint pain & body pains, users experience relief from 7 to 15 days. For severe & chronic pain, it may take more than 15 days for healing to take effect.
Variants:
Oleia Oil Lavender
Natural anti-inflammatory oil, enhanced with lavender essential oil, a soothing and relaxing oil which is known to help reduce mental stress and aid in treating insomnia. Lavender oil is widely used for various respiratory problems including throat infection, cough, cold, asthma, sinus congestion, bronchitis, whooping cough, laryngitis, and tonsillitis. It is used to treat various skin disorders such as acne, wrinkles, psoriasis and other inflammatory conditions.
Oleia Oil Chamomile
Natural anti-inflammatory oil, enhanced with chamomile essential oil. Mild and gentle, yet soothing and relaxing. Best for babies' skin irritation, insect bites, tummy aches.
Oleia Oil Peppermint
Natural anti-inflammatory oil, enhanced with peppermint essential oil. Peppermint essential oil is a very effective natural painkiller and muscle relaxant. It is especially helpful in soothing aching back, sore muscles, and melting away tension headache. A study shows that peppermint oil applied topically has pain relief benefits associated with Fibromyalgia and Myofascial Pain Syndrome. Because of peppermint oil's cooling effects, it is an excellent natural treatment to bring down fever especially in children. Simply rub Oleia Oil Peppermint on child's neck and on the bottom of their feet to help stabilize fever.
Oleia Oil Frankincense
Natural anti-inflammatory oil, enhanced with frankincense essential oil. Frankincense oil can help reduce the appearance of dark spots caused from acne blemishes/stretch marks/surgery scars. It prevents wrinkles and even helps lift and tighten skin to naturally slow signs of aging. Apply Oleia Oil Frankincense anywhere where the skin becomes saggy, such as the abdomen, jowls or under the eyes. Frankincense oil has been shown to help fight cells of specific types of cancer. A 2012 study even found that a chemical compound found in frankincense called AKBA is successful at killing cancer cells that have become resistant to chemotherapy.
Oleia Oil Tangerine
Tangerine has a calming effect, helps soothe agitated nerves, reduce tension, emotional imbalances, helps alleviate mood swings and nervousness. Tangerine Oil helps reduce the appearance of scars and stretch marks and cracked skin. Owing to its antifungal and antiseptic properties, tangerine oil is a great remedy for acne and skin impurities as well as hair problems like dandruff, dry scalp, infections of the scalp. Caution: For indoor use only; after applying Oleia Tangerine Oil, do not expose your skin under the sun.
Oleia Oil Unscented
Natural anti-inflammatory oil without any scent. Recommended for babies with super sensitive skin and pregnant women.
Oleia Softgels
Oleia Softgel (for oral intake) and Oleia Topical Oil (for external application) are often used together to address the symptoms of pain and inflammation more effectively.
---
More from this collection
Customer Reviews
06/30/2020
Jal P.
Philippines
Soothing, and finest quality
It helped me with my skin rashes, and eased the itchiness of insect bites I had. My parents also love the oils because of the soothing and relaxing effect of the smell. They also use it for massages. I'm a return customer, because we use the oils a lot!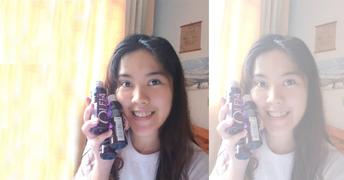 07/08/2020
gracefield-farmacy
Thank you, Jal.. for your Oleia review. May you and your family be blessed with protection and good health. May Oleia provide you with healing and comfort.
09/08/2019
Carmel M.
Marikina City
Oleia Oil is a must-have for kids and moms, too!
"My son was diagnosed by a dermatologist to have scabies which started when he started to crawl. I applied generous amount of the expensive C** for 3 months, but the expensive product failed to lessen the lesions. My aunt advised me to apply Oleia Topical Oil. After 2 days of applying Oleia Oil, my son stopped scratching and the lesions dried up. In a week's time, his legs were completely healed with no scars. Since then, Oleia Oil has been our first aid kit all rolled into one – for bumps, insect bites, prickly heat, coughs and colds relief, pre- and post- bath body moisturizer, etc. Oleia Oil is a must-have for kids. And moms, too"
Product works well
Product works well!
Effective for spondylosis
OLEIA Oil is truly effective! After #AncopGlobalWalk, I had intense neck and shoulder pain due to spondylosis. My husband applied Oleia Oil on my pain (with a touch of love, of course) and after a few minutes, the pain is gone! I didn't have to take a pain reliever drug anymore. Thank you, OLEIA! What a great relief!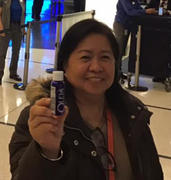 Our baby finds Oleia Oil soothing
She even ask us to "put oil" every time she feels stomach pain or gas. And this is coming from 18-month old infant. As for my husband, he became more willing to massage my back as it is not as oily as the other oil and it really relieves my back pain from the busy day. Saves me a regular trip to the spa.