Nutrilab
Oleia Oil 100ml Buy2 Get1 Free: My Own Variants
Regular price
₱1,350.00
Sale price
₱2,025.00
After placing your order, Message Us for your Preferred Variants.

OLEIA Topical Oil is a blend of essential oils, olive oil, moringa seed oil, virgin coconut oil, pomegranate seed oil and nutmeg oil, synergistically formulated by a Biochemist to allow fast transdermal delivery of healthy nutrients to the blood vessels and tissues of the body, helping the affected cells to heal and regenerate properly.

Oleia Topical Oil is recommended help for the following conditions:
back pain, neck pain, knee pain
frozen shoulder
rashes, skin allergy, acne, scabies
bumps, bruise, insect bites
migraine, headache, stress
dysmenorrhea
tendonitis, sprain
dermatitis, eczema
hemorrhoids
psoriasis
pain associated with stroke, cancer
Apply 5ml of Oleia Oil on painful, inflamed or irritated body part 3x to 5x a day and see how redness, swelling and itchiness go away in no time. For muscle pain, joint pain & body pains, users experience relief from 7 to 15 days. For severe & chronic pain, it may take more than 15 days for healing to take effect.
OLEIA OIL is a blend of plant-based healthy oils which helps relieve body aches and skin allergy fairly fast. It is enhanced with essential oils for added benefits:
Lavender Oil helps reduce stress and aid in treating insomnia. Lavender Oil is widely used for acne, psoriasis as well as bug bites.
Peppermint Oil is an effective natural painkiller and muscle relaxant. Helps soothe aching back, sore muscles, relieve tension headache.
Frankincense Oil prevents wrinkles. Helps reduce the appearance of dark spots caused by acne blemishes/stretch marks/surgery scars. Frankincense Oil has been valued for its beneficial effect on the respiratory system and used to treat coughs, bronchitis and asthma.
Chamomile Oil. Best for children' skin irritation, insect bites, tummy aches.
Tangerine Oil helps reduce the appearance of scars, stretch marks & cracked skin. Owing to its antifungal and antibacterial properties, it is a great remedy for acne, skin impurities, dandruff & dry scalp.
Oleia Oil Unscented. No added essential oil. for babies with super sensitive skin. Use Oleia Oil Unscented as Carrier Oil when diluting other essential oils. 
Oleia Softgel (for oral intake) and Oleia Topical Oil (for external application) are often used together to address the symptoms of pain and inflammation more effectively.
---
More from this collection
Customer Reviews
10/03/2020
MARGARITA Z.
Philippines
I have been using ur product for more than 10 years and is always my companion when am on travel. I find it very effective for body aches, wounds and almost everything. Am very thankful I have known your product. Thank you OLEIA
09/22/2020
LOURDES R.
Philippines
It is an excellent product
I am glad I bought it. it has relieved minor aches and let me slept better..Oleia lavender, chamomile great product. i will order again for sure
09/06/2020
Janet A.
Philippines
Oleia is Life...
Since the day i received my first purchase of Oleia Oils...i tried it to my grandson before sleeping that night..he slept well without scratching..my grandson has a sensitive skin that causes his skin to become rough sometimes..but since day 1 i can see the improvement...and he will be the one to remind us to apply it..that's why i make it sure that i have stocks at home..and for me I love the Peppermint..it helps ease the pain at my back..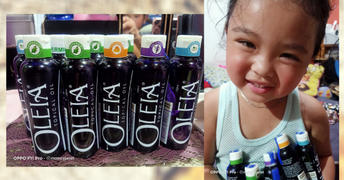 08/11/2020
Mary A.
Philippines
Oleia you are important to me
I had frequent pain on my knees every morning after waking up, accompanied with frozen shoulder... Now with Oleia, I feel that my knee pain slowly disappears. I apply Oleia Oil before sleeping, on parts with pain and I feel much better the following morning. I would recommend Oleia to others, esp. To those with arthritic pains.❤️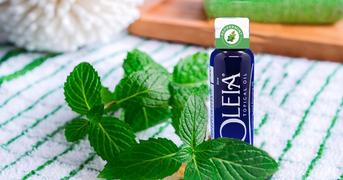 06/30/2020
Jal P.
Philippines
Soothing, and finest quality
It helped me with my skin rashes, and eased the itchiness of insect bites I had. My parents also love the oils because of the soothing and relaxing effect of the smell. They also use it for massages. I'm a return customer, because we use the oils a lot! ❣️ ❤️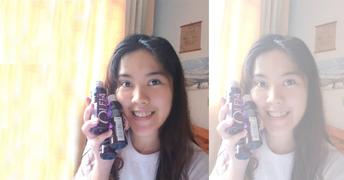 07/08/2020
gracefield-farmacy
Thank you, Jal.. for your Oleia review. May you and your family be blessed with protection and good health. May Oleia provide you with healing and comfort.