Customer Reviews
02/04/2021
Elaine C.

Philippines
Lavender and Peppermint
I have been a user of Oleia way back and I find the Lavender oil perfect for everyday use. It helps me with my body aches, headaches, cramps and even get me to sleep better. I accidentally found your website and found out there are more oils to choose from. I bought the bundle package of 5 - 4 bottles of lavender and a bottle of peppermint (since I wanted to try it first). The peppermint brought wonders dor us specially with my daughter. She accidentally lifted a basin of water in a wrong position that brought pain and slight fever. She applied the oil on the affected part and next day, there's still pain but not that much. My daughter was so relieved. I will definitely purchase another set once we have consumed them. And Oleia will be part of our daily routine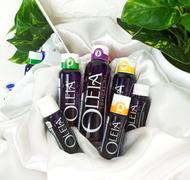 02/01/2021
BOOTS B.

Philippines
Satisfied customer
Thank you for the product. I've been using Oleia for several years now. Very helpful during my asthma attacks. Instead of using my inhaler every time I sense an attack coming, I use oleia. the asthma will not prosper. Thank you for this product. It was only now that I bought online. Thank you for making it available online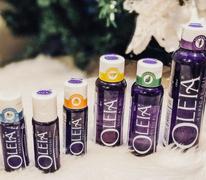 01/04/2021
Melissa M.

Philippines
10/21/2020
Jenie G.

Philippines
We love oleia
Its good. Its really help.