Nutrilab
Oleia Softgels 30caps Less 10% Discount
Regular price
₱810.00
Sale price
₱900.00
Oleia Softgel dietary supplement contains monounsaturated fatty acids or MUFA. MUFA helps reduce inflammation in the body. If you are eating too much pro-inflammatory foods like processed meats, fried foods & other trans fats, you are at risk of contracting chronic inflammatory diseases like cancer, diabetes, heart disease, arthritis & Alzheimer's. Stay on the "prevent-illness" mode. Take Oleia Softgel everyday.
Oleia Softgel is also recommended as adjunct therapy/help for the chronic inflammatory conditions, like Rheumatoid arthritis, Psoriatic arthritis, Prostate inflammation, Breast Cancer, Myoma, Cyst & tumor, as well as for Hypertension, Depression & Alzheimer's disease.
If you are regularly eating processed meats, chips, french fries and other trans fats, take 1 to 2 Oleia softgels a day. You will balance off your pro-inflammatory diet, avoid hypertension and stop the build up of inflammation in your body.
For chronic inflammatory conditions and auto-immune disorders as well as depression, Alzheimer's,
take the "loading dose" for 30 days.
 Take 4 Oleia softgels a day (2 softgels after lunch and 2 softgels after dinner). After 30 days, reduce supplementation to 2 softgels a day.
Do not take Oleia softgels together with aspirin or other blood-thinning drugs. Do not take coffee, tea, citrus drinks or eat orange, citrus fruits while taking Oleia Softgel as they may interfere with its efficacy and potency. Those who drink alcohol or smoke usually do not get satisfactory results.
OLEIA Softgel contains MUFA: Monounsaturated Fats- Omega-5 from Cetylated fatty acids (Myristoleic acid) and Omega-9 (Oleic acid) from Olive Oil.
Omega-5, otherwise known as myristoleic acid, is a monounsaturated fat (14:1) — found in the seed oil from plants like nutmeg & saw palmetto. Myristoleic acid extracted from saw palmetto has been shown to effectively combat cancer cells in prostate and pancreatic cancers. Omega-5 may play a key role in the inhibition of 5-lipoxygenase, a mediator of inflammation. Other food sources of omega-5 include wild Alaskan salmon, beavers, and bovines.
Omega-9 fatty acids are from a family of unsaturated fats that are commonly found in vegetable and animal fats. These fatty acids are also known as oleic acid, or monounsaturated fats, and can often be found in olive oil, mustard oil, nut oils and, nuts such as almonds.
Benefits of MUFA
Mediterranean (MUFA) diet reduces inflammation and coagulation process in healthy adults.
The researchers studied the effect of the Mediterranean diet on plasma levels of C-reactive protein (CRP), white blood cell counts, interleukin (IL)-6, tumor necrosis factor (TNF)-alpha, amyloid A, fibrinogen, and homocysteine. They concluded that adherence to the traditional Mediterranean diet was associated with a reduction in the concentrations of inflammation and coagulation markers. Clinical Study published by PubMed at www.ncbi.nlm.nih.gov/pubmed/15234425
Replacement of dietary saturated fats with MUFA may reduce the risk of inflammation-related diseases.- Clinical Study published by PubMed at www.ncbi.nlm.nih.gov/pubmed/19828712
Replacement of Trans Fatty Acids (TFA) with MUFA increased HDL good cholesterol ratio. - Clinical Study published by PubMed at www.ncbi.nlm.nih.gov/pmc/articles/PMC2639783
High Intake of MUFA can reduce Cholesterol & Triglycerides.- Clinical Study published by PubMed at www.ncbi.nlm.nih.gov/pubmed/10615219
High-MUFA diets lowered total cholesterol and LDL cholesterol.- Clinical Study published by PubMed at www.ncbi.nlm.nih.gov/pubmed/10584045
People who eat more MUFA have lower rate of breast cancer. - Clinical Study published by PubMed at www.ncbi.nlm.nih.gov/pubmed/8580304 
---
More from this collection
Customer Reviews
04/02/2018
Dr. Ruel Cheng
Cebu City
03/13/2018
Dr. Fortuna Bacalla
Cebu City
08/24/2016
Sally T. Orobia
Los Banos, Laguna
Oleia helped relieved tendonitis
I experienced pain on my right shoulder for almost 6 months. I resorted to therapeutic massage and took pain reliever medicines. And then one day, my right shoulder got swollen. The pain was unbearable I had sleepless nights. I consulted a doctor and it was diagnosed as Tendonitis. The Doctor prescribed very strong pain reliever and antibiotics. After 3 days, the pain was still intolerable and I couldn't help but cry. I could not move my right shoulder and I was on leave from work for a week. Until I decided to browse the internet and found OLEIA products; Immediately, I contacted the OLEIA office for more information and I was able to buy OLEIA Oil and Softgels. I massaged my swollen shoulder with Oleia Oil and I took 1 Oleia softgel after lunch. That night, the pain became bearable and I slept well. I continued taking OLEIA softgels 2 times a day for a week, until I felt no pain anymore. Indeed, the OLEIA products especially Oleia Softgel 500mg is an effective natural help for my body pains. When I feel pain, I always take Oleia Softgel 500mg and nothing else, it has been my way of life. My friends envy me because I do not have any maintenance medicine. Yes, OLEIA softgel 500mg really keeps me fit and healthy at 60.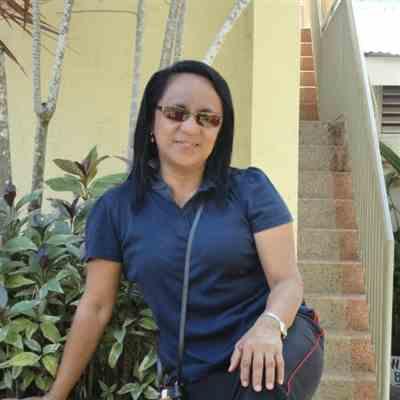 Oleia helped me when my face was paralyzed
First, I noticed I lost my ability to taste. Then the following day, one side of my face was paralysed and it was hard to close my left eye. My sister asked me to take Oleia Softgels, 3 softgels 3x a day. My wife and children took turns to massage my face with Oleia Topical Oil. After one week, I got well.
07/12/2016
Crescenciana G. Castillo
Batangas
Breast cancer patient
I am a breast cancer patient. I had both breasts removed by surgery then I had chemotherapy 2x monthly for 3 months. I was haunted with severe pain I had to take 4 kinds of pain relievers, including morphine. A friend introduced OLEIA to me. After applying OLEIA Topical Oil and taking 2 OLEIA softgels daily for about a week, the pain subsided. I have been using both oral and topical OLEIA for quite a time now and the pain is no longer as intense as before. I am happy that I don't have to take morphine and the other pain relievers anymore. Let us spread the good news about OLEIA and help those who are in pain. I thank God for OLEIA.