Nutrilab
Oleia Oil 100ml Buy2 Get1 Free: 1 Lavender 1 Frankincense 1 Peppermint
Regular price
₱1,350.00
Sale price
₱2,025.00
OLEIA Topical Oil is a blend of essential oils, olive oil, moringa oil, virgin coconut oil, pomegranate seed oil and nutmeg oil, synergistically formulated by a Biochemist to allow fast transdermal delivery of healthy nutrients to the blood vessels and tissues of the body, helping the affected cells to heal and regenerate properly.

Oleia Topical Oil is recommended help for the following conditions:
back pain, neck pain, knee pain
frozen shoulder
rashes, skin allergy, acne, scabies
bumps, bruise, insect bites
migraine, headache, stress
dysmenorrhea
tendonitis, sprain
dermatitis, eczema
hemorrhoids
psoriasis
pain associated with stroke, cancer
Apply 5ml of Oleia Oil on painful, inflamed or irritated body part 3x to 5x a day and see how redness, swelling and itchiness go away in no time. For muscle pain, joint pain & body pains, users experience relief from 7 to 15 days. For severe & chronic pain, it may take more than 15 days for healing to take effect.
OLEIA OIL is a blend of plant-based healthy oils which helps relieve body aches and skin allergy fairly fast. It is enhanced with essential oils for added benefits:
Lavender Oil helps reduce stress and aid in treating insomnia. Lavender Oil is widely used for acne, psoriasis as well as bug bites.
Peppermint Oil is an effective natural painkiller and muscle relaxant. Helps soothe aching back, sore muscles, relieve tension headache.
Frankincense Oil prevents wrinkles. Helps reduce the appearance of dark spots caused by acne blemishes/stretch marks/surgery scars. Frankincense Oil has been valued for its beneficial effect on the respiratory system and used to treat coughs, bronchitis and asthma.
Chamomile Oil. Best for children' skin irritation, insect bites, tummy aches.
Tangerine Oil helps reduce the appearance of scars, stretch marks & cracked skin. Owing to its antifungal and antibacterial properties, it is a great remedy for acne, skin impurities, dandruff & dry scalp.
Oleia Oil Unscented. No added essential oil. for babies with super sensitive skin. Use Oleia Oil Unscented as Carrier Oil when diluting other essential oils. 
Oleia Softgel (for oral intake) and Oleia Topical Oil (for external application) are often used together to address the symptoms of pain and inflammation more effectively.
---
More from this collection
Customer Reviews
09/18/2020
Elena B.
Philippines
Satisfied Oleia User
I have been an Oleia user before I saw your site selling the product. For now I already purchased from you 2 sets of 100ml (2+1) promo. It is good for skin irritations. Flattens the bumps of my allergies. It also helped in my arthritis pains. I use this oil as my moisturizing lotion in exchange of my other hand and body lotion. My family ( we are six Oleia users including 2 kids)) are regularly using the product for massage for body pains. I also give my friends as gifts and they like it. I will be ordering again.
08/11/2020
Marivic N.
Philippines
Great product!
A great product, but even better is the great customer service! Keep it up!
08/03/2020
OFELIA S.
Philippines
Great!!
I like that I don't have to wipe off the oil after putting it on my skin!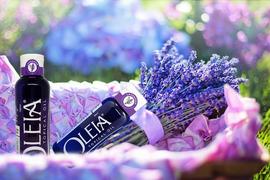 08/05/2020
gracefield-farmacy
Thank you for your kind review! Oleia Oil is readily absorbed by the skin, providing anti-inflammatory nutrients to sore muscles and aching joints as well as skin allergies. A few minutes after application, your skin becomes dry as your skin absorbs Oleia Oil.
Oleia Oil for Skin Allergy
I have skin allergy. Oleia Oil ang ginagamit ko in replacement sa mga cream with steroids na prescribe sa akin.. . Yung isang 100ml ko, dinala ng anak ko sa abroad. I use Oleia Oil Frankincense for my face. Oleia Peppermint naman while i massage my feet and hands while watching tv at night...very effective!