Nutrilab
Oleia Oil 100ml Buy2 Get1 Free: 1 Lavender 1 Chamomile 1 Peppermint
Regular price
₱1,350.00
Sale price
₱2,025.00
OLEIA Topical Oil is a blend of essential oils, olive oil, moringa oil, virgin coconut oil, pomegranate seed oil and nutmeg oil, synergistically formulated by a Biochemist to allow fast transdermal delivery of healthy nutrients to the blood vessels and tissues of the body, helping the affected cells to heal and regenerate properly.

Oleia Topical Oil is recommended help for the following conditions:
back pain, neck pain, knee pain
frozen shoulder
rashes, skin allergy, acne, scabies
bumps, bruise, insect bites
migraine, headache, stress
dysmenorrhea
tendonitis, sprain
dermatitis, eczema
hemorrhoids
psoriasis
pain associated with stroke, cancer
Apply 5ml of Oleia Oil on painful, inflamed or irritated body part 3x to 5x a day and see how redness, swelling and itchiness go away in no time. For muscle pain, joint pain & body pains, users experience relief from 7 to 15 days. For severe & chronic pain, it may take more than 15 days for healing to take effect.
OLEIA OIL is a blend of plant-based healthy oils that helps relieve body aches and skin allergy fairly fast. It is enhanced with essential oils for added benefits:
Lavender Oil helps reduce stress and aid in treating insomnia. Lavender Oil is widely used for acne, psoriasis as well as bug bites.
Peppermint Oil is an effective natural painkiller and muscle relaxant. Helps soothe aching back, sore muscles, relieve tension headache.
Frankincense Oil prevents wrinkles. Helps reduce the appearance of dark spots caused by acne blemishes/stretch marks/surgery scars. Frankincense Oil has been valued for its beneficial effect on the respiratory system and used to treat coughs, bronchitis and asthma.
Chamomile Oil. Best for children' skin irritation, insect bites, tummy aches.
Tangerine Oil helps reduce the appearance of scars, stretch marks & cracked skin. Owing to its antifungal and antibacterial properties, it is a great remedy for acne, skin impurities, dandruff & dry scalp.
Oleia Oil Unscented. No added essential oil. for babies with super sensitive skin. Use Oleia Oil Unscented as Carrier Oil when diluting other essential oils. 
Oleia Softgel (for oral intake) and Oleia Topical Oil (for external application) are often used together to address the symptoms of pain and inflammation more effectively.
---
More from this collection
Customer Reviews
08/17/2020
Hazele L.
Philippines
Great products
We love using the oils. It really can relax tired muscles and joints.
08/06/2020
Maria L.
Philippines
Happy with Oleia!
My Oleia experience began when a niece gifted me for Christmas with 4 bottles Oleia Oil 50ml, with the following scents: lavender, peppermint, chamomile and tangerine. I love the fresh scents and apply them right after bath. Since I perspire a lot, I always put some in my chest and back every so often during the day. After standing or sitting over an extended period, I apply it on my legs to relieve muscle pain.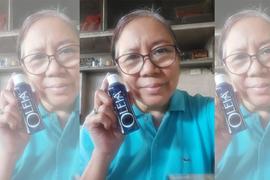 08/06/2020
gracefield-farmacy
Thank you so much for your Oleia review. May you and your family be blessed with good health and divine protection!
05/18/2020
Ggin***
Philippines
First Time to Use Oleia and Flare Ups is gone
It's been 5days since I try to use Oleia Oil with lavender scent (which i love the scent). I was diagnosed with skin asthma and it was really hard for me to control flare ups specially during this summer or any changing weather conditions. It's my first time to purchase such products and the result was very good. I have not taken any antithistamine for 4 days now where in fact I used to take every day. Sana ay tuloy tuloy na ang pagkawala ng flare ups ko and will recommend this also to my mom whose having migraine as well. Hoping to purchase again soon.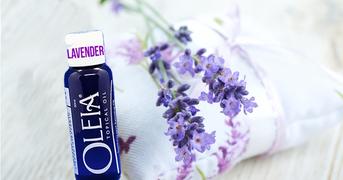 Oleia helped relieve Neuralgia
First time kong gumamit ng Oleia Oil para sa sakit kong Neuralgia. 3 days ko na siyang ginagamit ng mapansin kong nawala na yung pamamaga ng mukha ko, pati yung pain. Dati, hirap akong hawakan ang mukha ko, hirap akong mag tooth brush. Sana tuloy tuloy na ang paggaling ko. Gusto kong subukan yung Oleia Softgel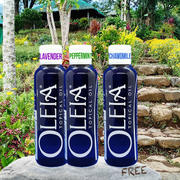 The itch, swelling & redness is almost gone!
I had this jock itch in my armpit & It feels irritating everytime my armpit sweats. Ang kati kati at mapulang mapula & may swelling, too. Good thing I have been an Oleia user for 2 years & I used Oleia Topical Oil Lavender scent which I always have in hand to treat my jock itch. The itch, swelling & redness in my armpit is almost gone. I also use this to treat my pimple & insect bites. Thanks to OLEIA Topical Oil!